Kiserugaino Seirei
Leather / Urushi
KO KONO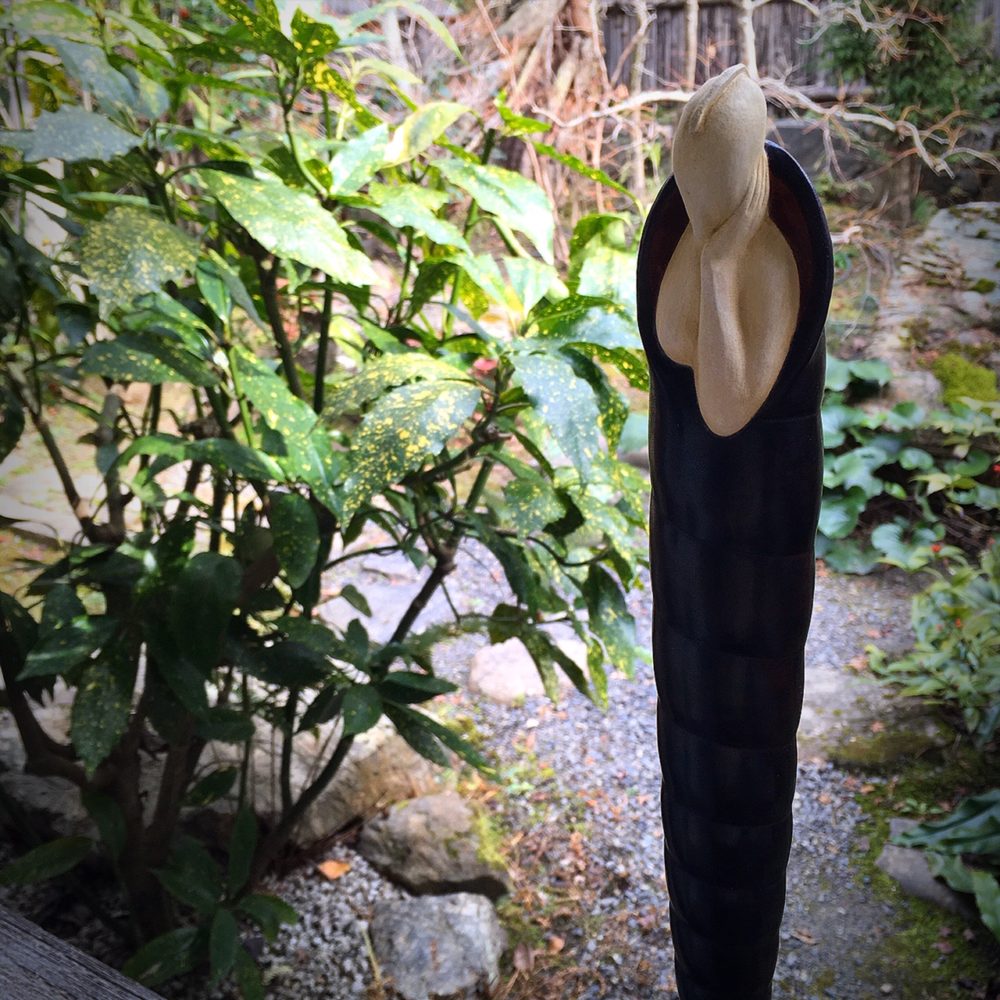 This art work makes people get a focus on their mind and seems to reflect what they think and what their mood is.




Materials

leather, resin
Weights

730g
Contact
Artist
KO KONO
He expresses their deep inside of mind through life.
It's like poetry.

On the other hand he has reserched many garden snail to know global environmental issues.
They are sensitive to its changes and their populations have been severely reduced in number in the last few years.
That's why he creates leather art piece of garden snail with a wish in order to protect the environment.