Mizusashi
Bamboo
NAKANO CHIKUGEI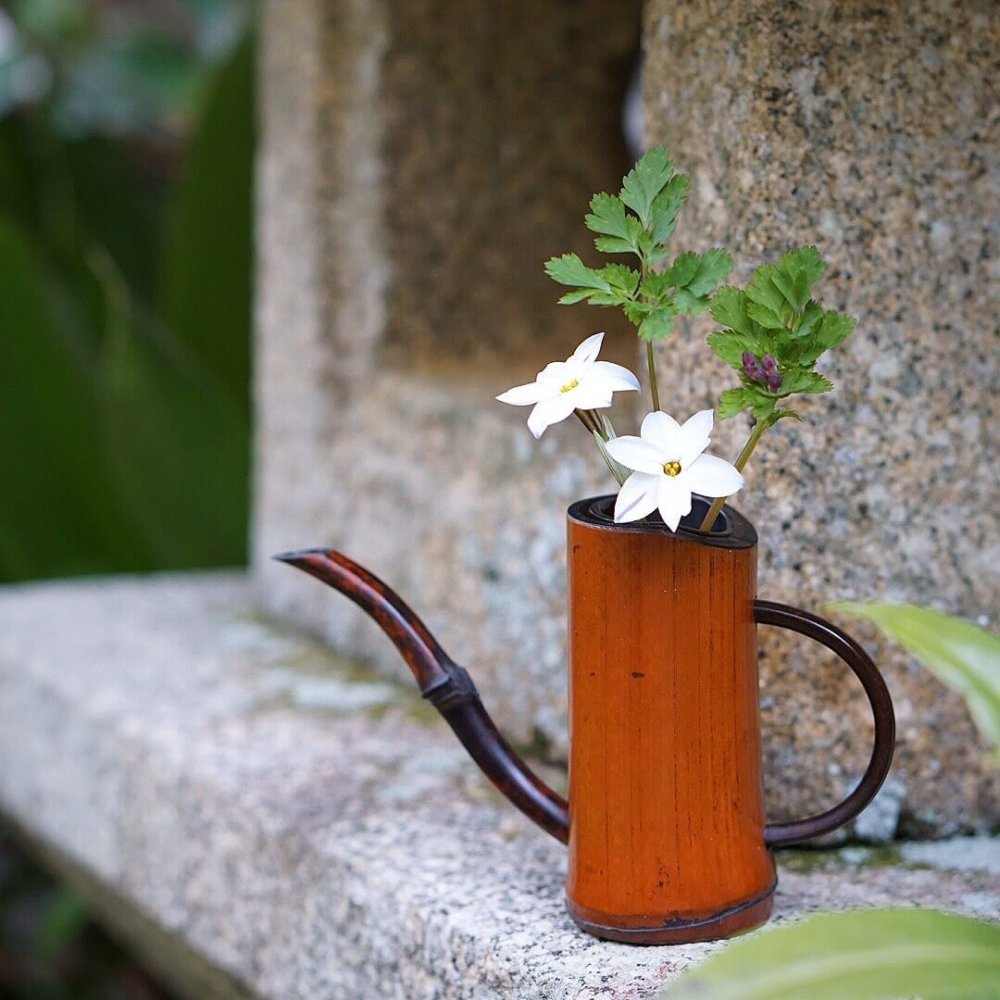 This is a flower vase which is looked like a jug.
The idea of this shape is drawn an inspiration from a spirit of Mitate.
It means to enjoy itself in a way that is different from its original usage.
Sennorikyu had showed it to people with deep meaning.
(He is a famouse tea master in 1522-1591.)

All parts are made of bamboo and the smooth curve is refined.
It is enough to put a few flowers in it.
You can feel the joy of being valued for nature.
Materials

bamboo, copper plate (inside of bamboo)
Weights

78g
Contact
Artist
NAKANO CHIKUGEI
Studio of Nakano Chikugei is located at Kurayoshi in Tottori prefecture and has history of over 100 years. They use special bamboo - Susudake that had used for about 300 years in Kayabukiyane house. And also they use Japanese one of growing only
in a certain place in the mountain.
Designer daily comes up with many ideas of playful shape throughout thinking outside of the box.

They know all their characteristics, therefore they are good at the special technique of making a bamboo into a circle without breaking it, which is said that it is impossible even for a person who have award of Living National Teasure to do it.