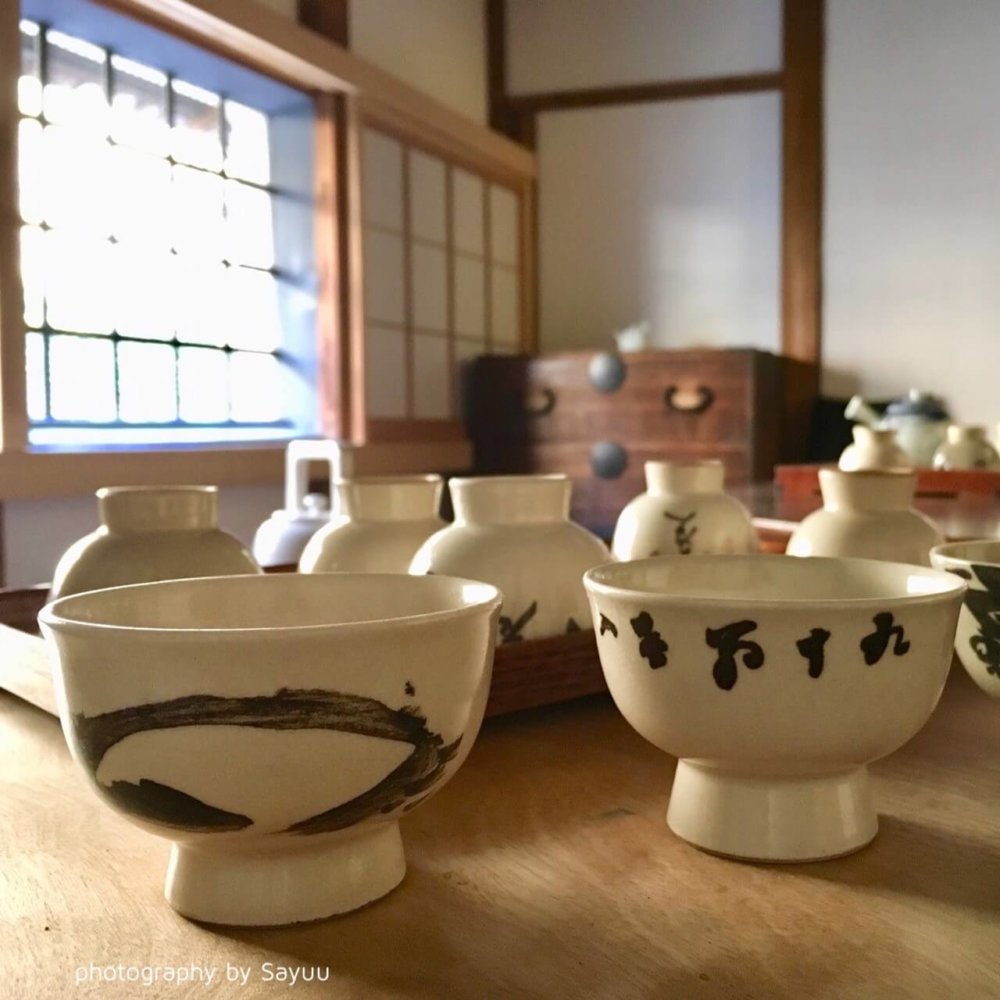 Yobanashi means a evening tea party.
Next year is the 150th of Meiji era. At that time, people often held tea parties (sencha style) in their salon in Kyoto and Osaka. They had enjoyed and talked about a new era while drinking tea and sake.  It was Chokunyu Tanomura who had played a important role in the salon.
In his later years he had lived here, where SAYUU is located. We held a Sencha tea party to enjoy self-expression and open-mindedness following the modern salon style.
We shared not only our knowledge and experience but also our impressions and thoughts about the art pieces that were kakejiku and tea ware.
*  Chokunyu Tanomura (1814-1907) designed our building that has about 120 years history. He was one of the famous Japanese painters and    founded Kyoto Prefectual School of Painting in Kyoto Imperial Garden. This school was the forerunner of Kyoto City University of Arts. And also he had a big role in the field of Sencha (Japanese tea) culture.
The cop of the first picture is drawn by Chkunyu when he was 90 years old.
Go back