Fukiurushi Rinkasara
Woodwork
KOTARO KAI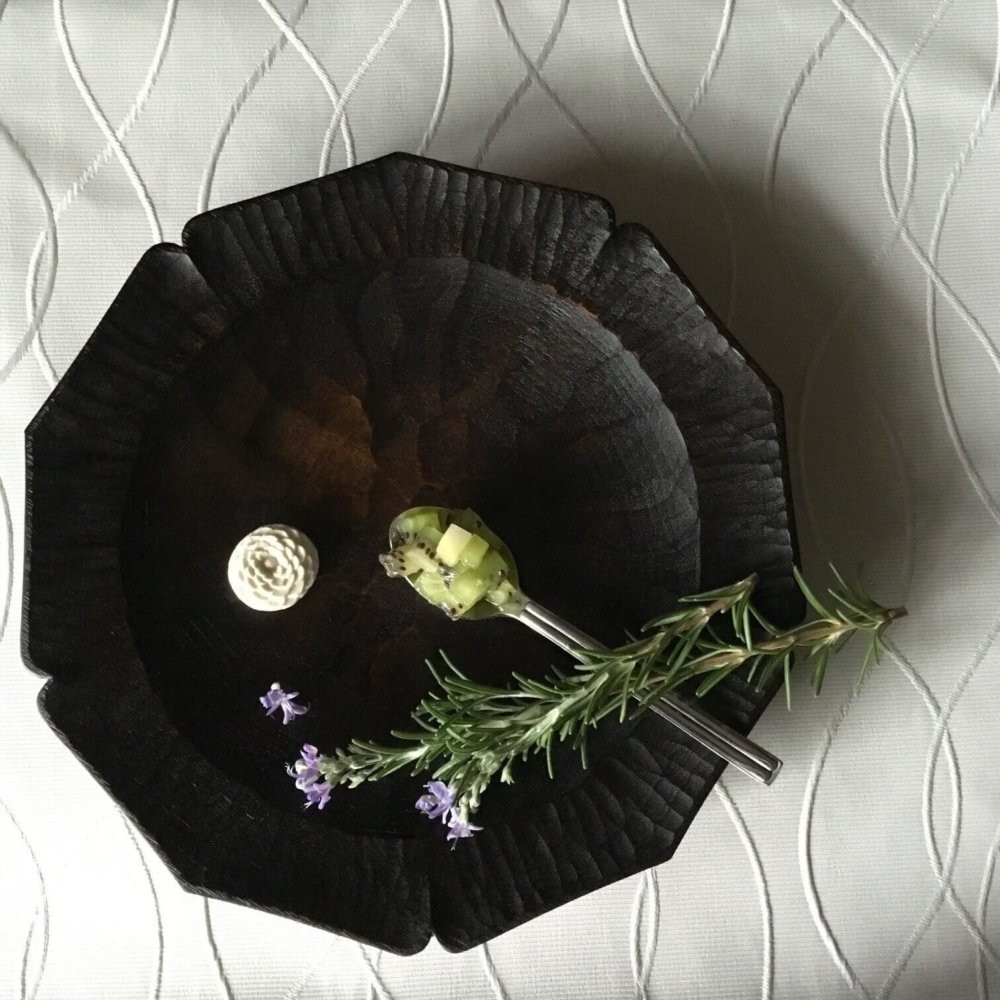 This shape is called 'Rinka' that shows a large flower in Japanese.
It is carefully made by hand through fine excellent craftsmanship.
The contrast of its deep color and food is clean and crisp.
Materials

wood
Weights

---
Contact
Artist
KOTARO KAI
He is an expert in wood's characters and texture, so he creates
the beauty of a curved shape using 'Nomi' and 'Kanna'(traditional tools in Japan) by hand.
His expression of light and shadow by 'Nomi' is just magnificent.