Kirikane Hineri Kougou
Woodwork
NOBUHITO NAKANO / SAEKO NAKANO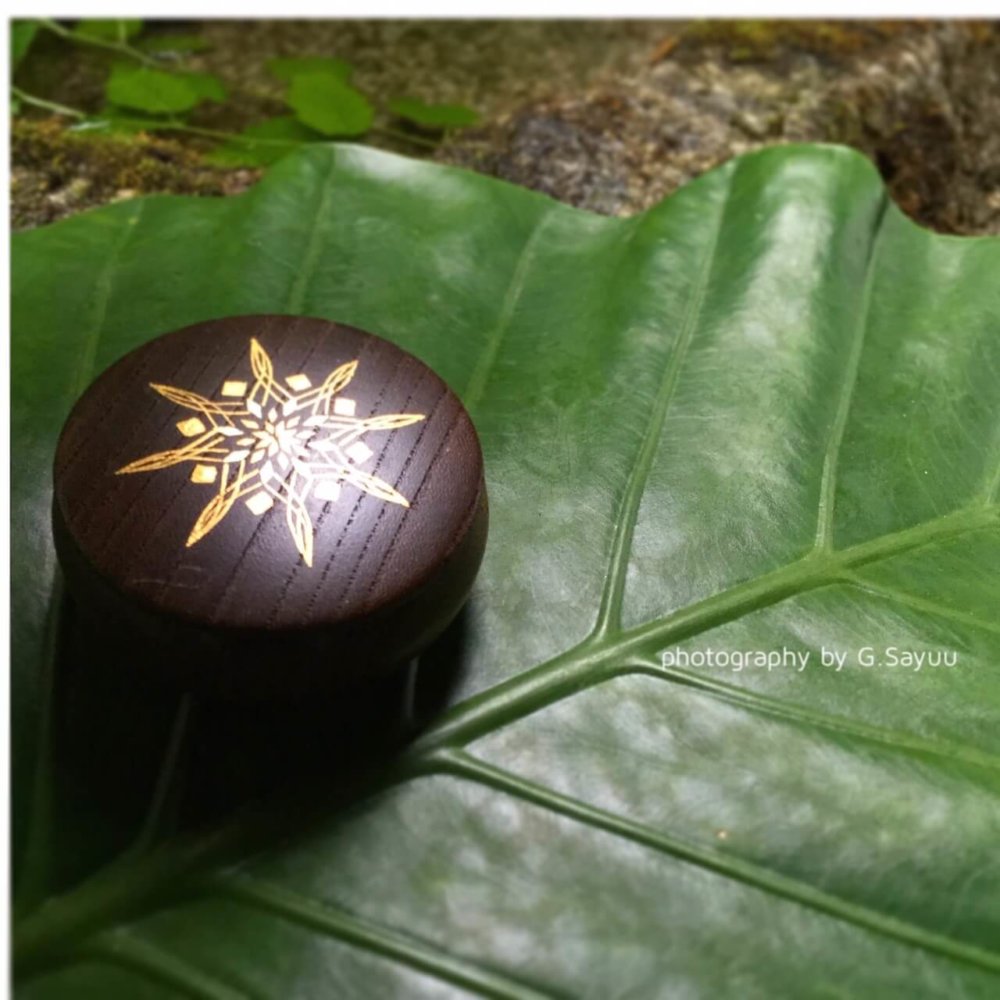 This box is for putting some small pieces of natural aromatic trees in a tea ceremony.
We can use for a pill case and an accessory case in gorgeous use.

What is 'Kirikane' ?

Kirikane is a decorative technique which is more than 1000 years ago used for Buddhist statues and paintings, using gold leaf, silver leaf, platinum leaf. The bonded leaf is cut with bamboo knife on a deer-skin-covered table, and it is affixed with 'nikawa' or 'funori' (natural glue) to the work to be decorated. The artist use two writing brushes to do it.

Materials

wood, pure gold foil
Weights

---
Contact
Artist
NOBUHITO NAKANO / SAEKO NAKANO
This is not a painting with gold. This is called kirikane which is quite delicate technique using gold foil.
Nobuhito gets an inspiration when seeing the block of wood, specially woody texture.
After that, he creates the most graceful shape.
Saeko makes use of its shape and expresses the harmony with wood and kirikane.