Seiji Chomon Bachi
Pottery & Porcelain
HIROKAZU KATO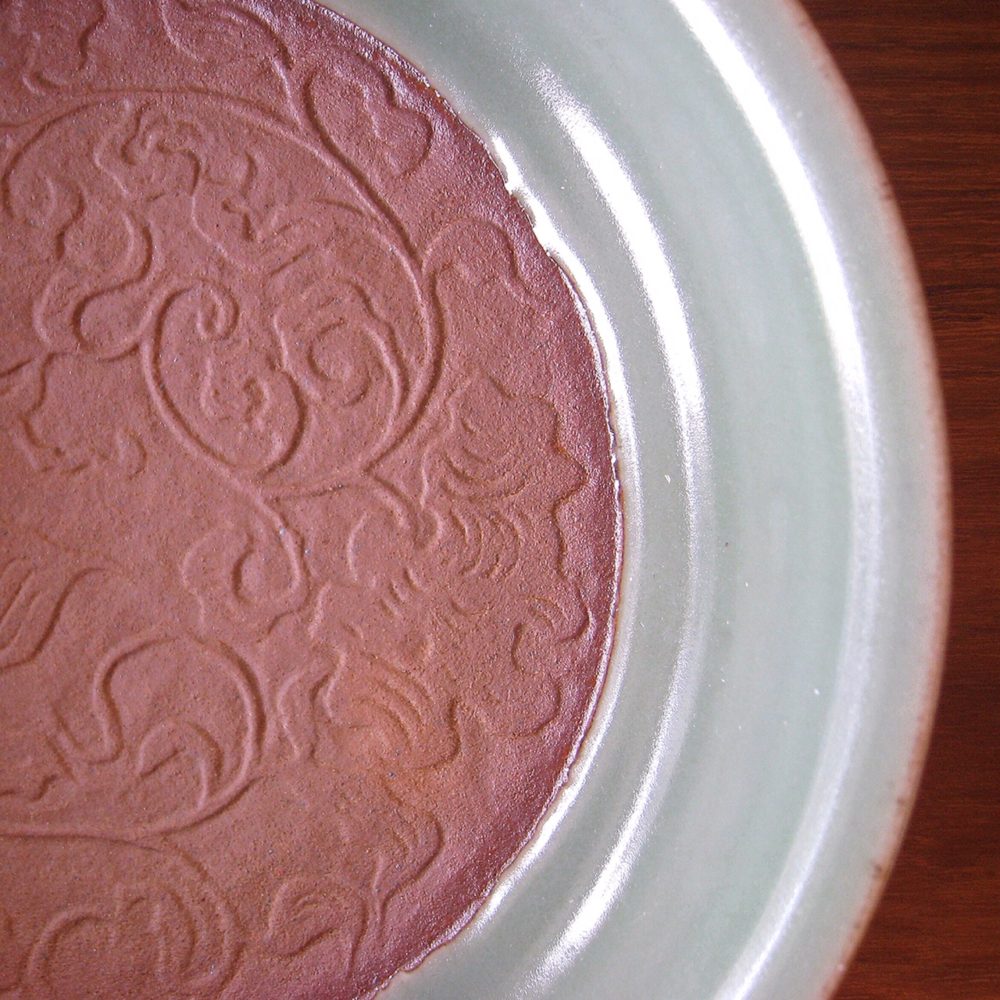 This is a traditional celadon, but he thought up his original design not to glaze on the whole plate.
The part of patterns carved in relief by hand are specially elegant.

Dimentions

-
Materials

ceramics
Weights

-
Origin

Kyoto
Contact
Artist Introduction
HIROKAZU KATO
The best attraction of his works is the balance of two mixed expressions, the one is classic,
the another is his creativeness.
He has learned a lot of techniques and design from works which was made in China (960 – 1279).